Sales and Distribution Module
---
The Sales and Distribution consists of all master data, system configuration, and transactions to complete the Order to Cash process. GuiXT is used by leading organizations to customize, simplify, and combine transaction screens. It includes the following information and processes:
Customer Master and Material Master Data
Sales Orders
Deliveries
Pricing
Billing
Credit Management
---
PURCHASE ORDER
Challenge
SAP customers have to go through different transactions and default certain criteria to display the unprocessed purchase orders and then go to corresponding transactions and set certain criteria for each status to be able to process the purchase orders.
Solution
With GuiXT, both types of purchase orders are now displayed on one screen with a click of a pushbutton. GuiXT enables users to select one or multiple purchase orders to be processed with the click of a pushbutton. All transactions needed to display and process the unprocessed purchase orders run in the background, yet the user gets access to everything on one screen.
GuiXT Simplified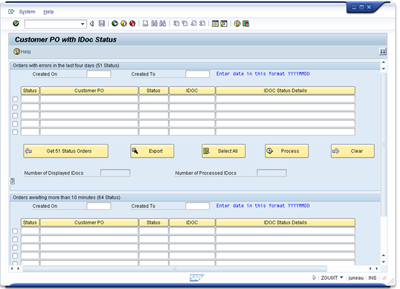 ---
CREATE SALES ORDER
Challenge
The sales order process is critical to the successful and profitable handling of customer accounts. When the create sales order process is deconstructed it becomes clear that what is often shorthanded as a single step, but it in fact involves some or all of credit checking, availability checking, materials master checking, pricing condition determinations, and sales order delivery. The whole process is data-entry heavy, requires lots of training, and specialization.
Solution
GuiXT is used to simplify create purchase requisitions, create reservation, and goods issue. GuiXT enables the modification of SAP screens to extend into mobile environments; data entry to complete purchase requisition process to be reduced; and default start transaction to be created. Buttons are easily added on default screens, allowing users to carry out various operations by clicking on buttons, not requiring them to remember any transactions. Material display transactions are modified in a way to fit the mobile screens and display only the required fields. The complexity involved in creating purchase requisitions, creating reservations, and display material process are all reduced.
GuiXT Simplified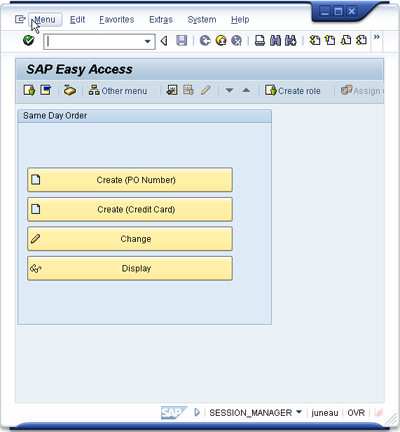 ---
ORDER CREATION PROCESS
Challenge
If a CSR changes the warehouse during order creation, the warehouse up charge must also be updated. Shipment method and freight cost are entered in the order and information for the warehouse is updated. Carrier information is also specified in the order and the order is sent to delivery. Order types are not explanatory.
Solution
GuiXT enables customers to reduce unnecessary data such as unused order types. Explanatory layouts are created for CSR's to choose among order types. Information is consolidated from different screens and a single point of data entry and display is created for certain data groups such as material level and order level data. An option to toggle between native and customized processes is provided to CSR's. GuiXT streamlines the order creation process enabling users to create fast order entries.
GuiXT Simplified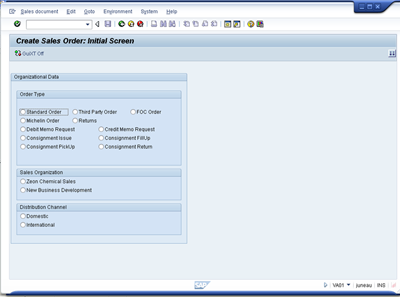 ---